Nine Months Advanced Pro+ Digital Marketing Course In Lucknow
Embark on a transformative journey into the world of digital marketing with our comprehensive 9-month digital marketing course in Lucknow. This immersive program is designed to equip you with the latest strategies and tools to excel in the dynamic realm of online marketing. 
Please fill-up the form below to
receive a call from an expert.
The skills you'll master in nine months digital marketing course in lucknow
Proficiently operating computers and technical systems.

Managing web hosting and all related tasks.

Configuring domain settings and management.

Creating and maintaining professional websites.

Establishing and operating blogging portals.

Engaging in graphic design tasks such as photo editing.

Becoming a seller on platforms like Amazon and Flipkart.

Conducting online sales of various products.

Enhancing the ranking of personal websites on Google search.

Crafting and managing Google advertisements.

Executing social media marketing campaigns.

Analyzing and interpreting data for insights.

Implementing email marketing strategies.

Engaging in affiliate marketing endeavors.

Managing drop shipping processes.

Establishing and running a YouTube channel.

Creating and managing video content, including podcasts.

Skillfully editing videos.

Effectively managing Facebook and Instagram accounts.

Producing content and promoting its dissemination.

Crafting compelling and professional advertisements.

Conducting international sales in various countries.

Leveraging tools of artificial intelligence.
… and much more.
Check out our updated syllabus with 90+ topics!
Open the toggles
below to expand the topic.
*The above topics are applicable only to the six-month and nine-month digital marketing courses in Lucknow. Compare all courses in the comparison chart provided.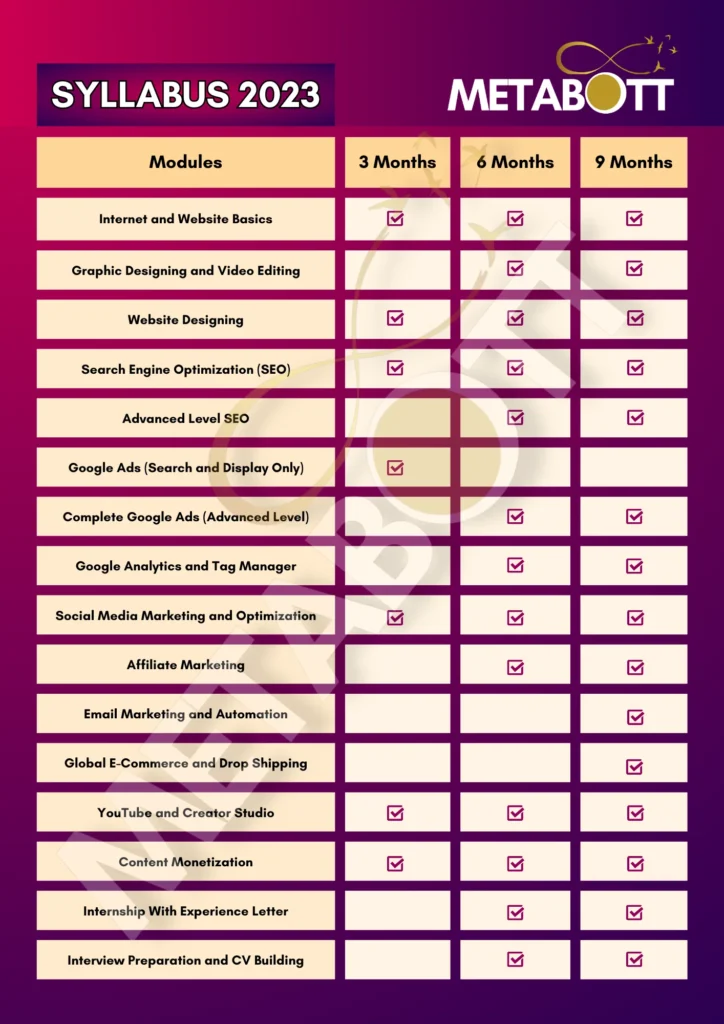 Frequently Asked Questions (FAQ)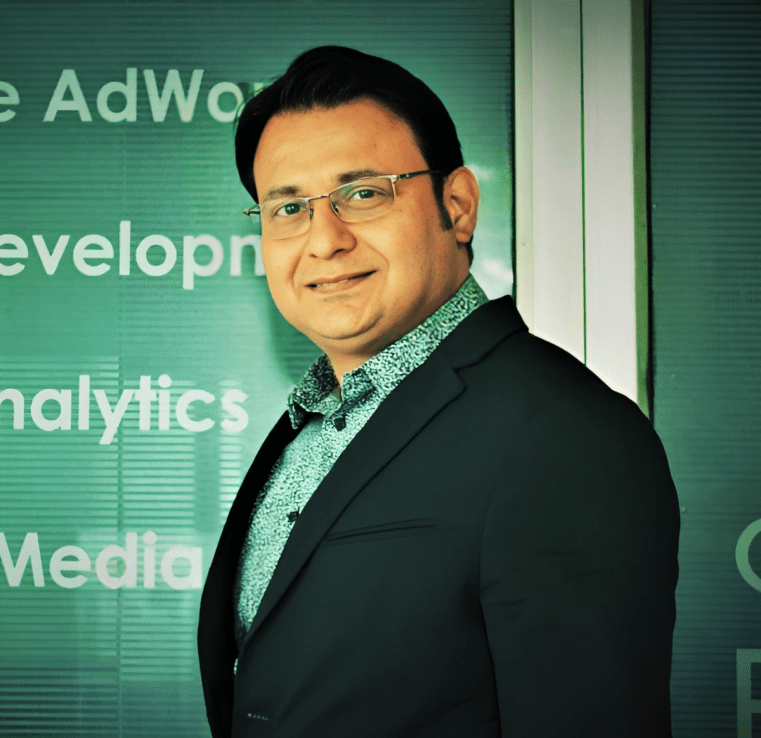 Meet Saurav, a distinguished Digital Marketing Leader and Mentor based in Lucknow. With over 18 years of experience, he has trained more than 1500 students and professionals and led "Metabott" to become a leading institute in Lucknow.
His expertise spans Digital Marketing, Client service, Business Strategy, Team Leadership, and Corporate Communications. An MBA graduate from IGNOU New Delhi, Saurav's dynamic career includes working with esteemed companies like Hutchison Essar, IBM Global, and Sprint Nextel Corporation USA.
MetaBott DigiServ Private Limited (METABOTT Digital Marketing Academy) is recognized by the Department for Promotion of Industry and Internal Trade (DPIIT) of the Government Of India under the Ministry of Commerce and Industry in India. Moreover, Metabott is also accredited by the Ministry of Micro, Small, and Medium Enterprises (MSME), Government Of India.