डिजिटल मार्केटिंग सीखें हिंदी में
Master Internet Marketing in 2023: Learn The Most Essential Skills to Grow Your Business Online. Become a Certified Digital Marketing Leader with Our Live And Practical Digital Marketing Course In Lucknow.
Please fill-up the form below to
receive a call from an expert.
Most Worthy Digital Marketing Courses In Lucknow
Experience the power of our three-month rapid digital marketing course in Lucknow, with website development included.
Experience the intensity of our recently updated and upgraded six-month advanced digital marketing course in Lucknow.
Introducing our Master Level Nine-Month Advanced Pro Digital Marketing Course In Lucknow to learn everything from scratch.
Are you looking to learn the skills you need to succeed in digital marketing? If so, then you should consider enrolling in a digital marketing course at METABOTT Lucknow. We offer a comprehensive curriculum that covers all aspects of digital marketing, from search engine optimization to social media marketing. The instructors are experienced professionals who can teach you the skills you need to launch and grow your own successful digital marketing career.
In addition to a Comprehensive Curriculum, an air-conditioned classroom, and Experienced Instructors, we also offer a number of other benefits to our students, such as:
If you're serious about learning digital marketing, then you should consider enrolling in a course at METABOTT Lucknow. With the right education and training, you can launch a successful career in this growing field.
Check out our updated syllabus with 90+ topics!
Open the toggles
below to expand the topic.
*The above topics are applicable only to the six-month and nine-month digital marketing courses in Lucknow. Compare all courses in the comparison chart provided.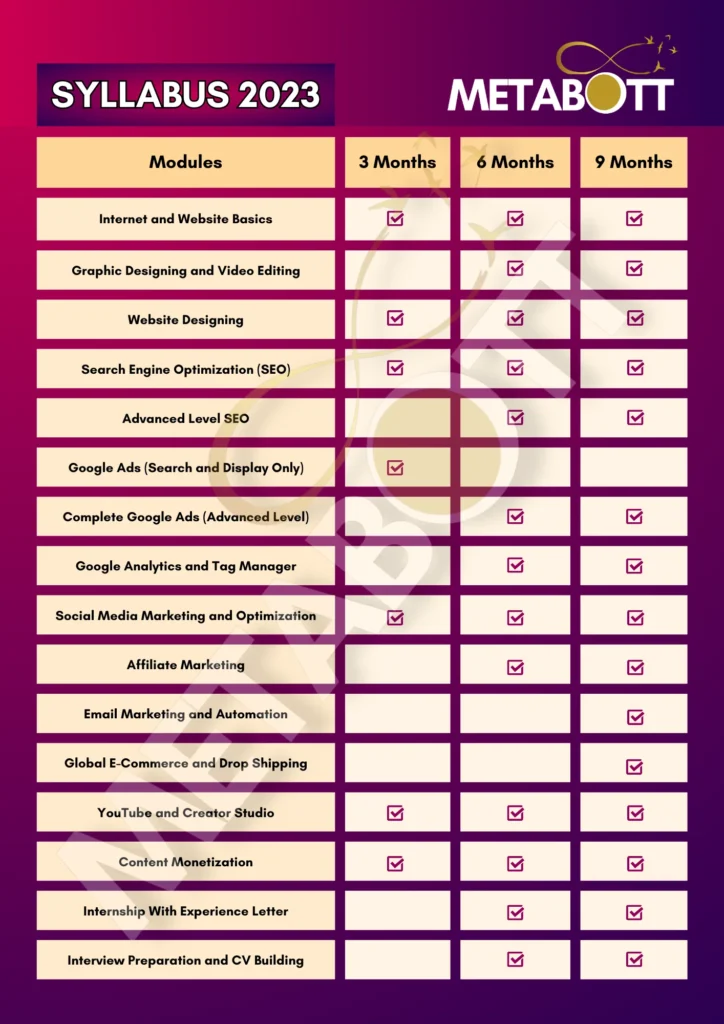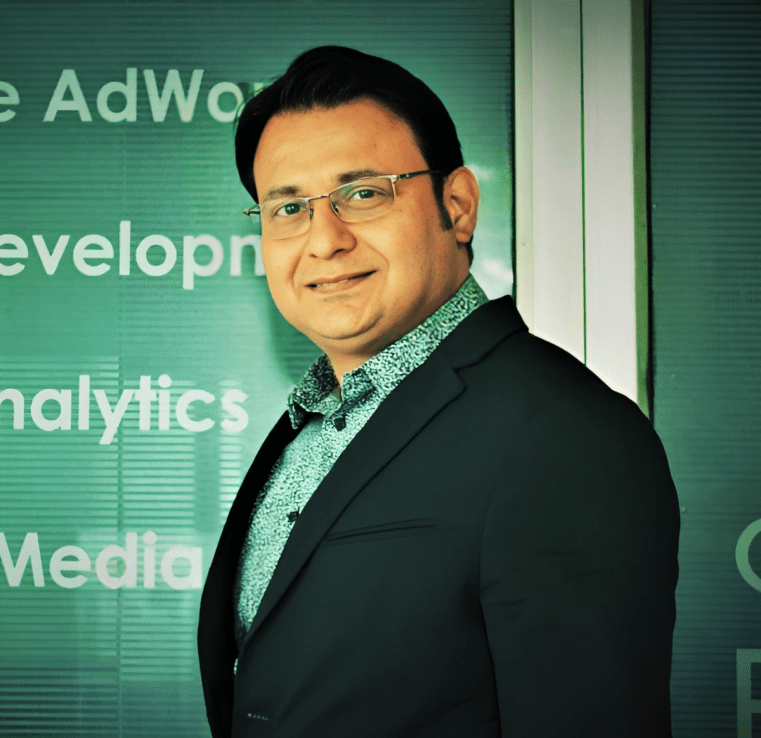 Meet Saurav, a distinguished Digital Marketing Leader and Mentor based in Lucknow. With over 18 years of experience, he has trained more than 1500 students and professionals and led "Metabott" to become a leading institute in Lucknow.
His expertise spans Digital Marketing, Client service, Business Strategy, Team Leadership, and Corporate Communications. An MBA graduate from IGNOU New Delhi, Saurav's dynamic career includes working with esteemed companies like Hutchison Essar, IBM Global, and Sprint Nextel Corporation USA.
Frequently Asked Questions (FAQ)
MetaBott DigiServ Private Limited (METABOTT Digital Marketing Academy) is recognized by the Department for Promotion of Industry and Internal Trade (DPIIT) of the Government Of India under the Ministry of Commerce and Industry in India. Moreover, Metabott is also accredited by the Ministry of Micro, Small, and Medium Enterprises (MSME), Government Of India.